Separation Science, in collaboration with Agilent, offers an application note covering a liquid chromatographic method development for the analysis of the lipid components of patisiran.
This application note describes the analysis of the lipid components of patisiran (trade name Onpattro) using an Agilent 1260 Infinity II Prime Bio LC system and evaporative light scattering detection (ELSD). Optimal separation of the four lipid nanoparticle components was achieved with excellent peak shapes, precision, and sensitivity.
From this application note, you will learn about:
Composition and structure of lipid nanoparticles (LNPs)
How to achieve best LC separation for the LNP components
How to use the ELSD for universal detection
Listen to application note author Dr Sonja Schneider discuss the key elements of this work - simply click on the image below: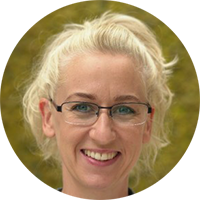 Dr. Sonja Schneider graduated in biology from the University of Hohenheim, Stuttgart, Germany. She then received her PhD from the NMI Natural and Medical Sciences Institute, Tuebingen, Germany, with a focus on proteomics. In 2011, Sonja started her career at Agilent Technologies as an Application Scientist for biopharma applications. Since 2016, she has been leading an application development team, but also enjoys spending time in the lab and working on biopharmaceutical analyses herself when time allows.