Shimadzu has produced a technical note aimed at improving laboratory data integrity using the Report Set function in LabSolutions DB/CS version 6.50.
A recent topic related to analytical data is the lack of data integrity due to data modification and replacement. Whether caused intentionally or accidentally, such problems are often the result of incorrect operating procedures. Accordingly, the question of how to ensure data integrity has become a pressing issue for analysis laboratories. In addition to the sophisticated security functions provided in the previous version, LabSolutions DB/CS now includes a new Report Set function that enables the visibility of software operations. Therefore, not only can it help ensure the reliability of the analysis data required by analysis laboratories but, it can also cut the amount of time needed to check analysis results to a half of or a third of that previously required.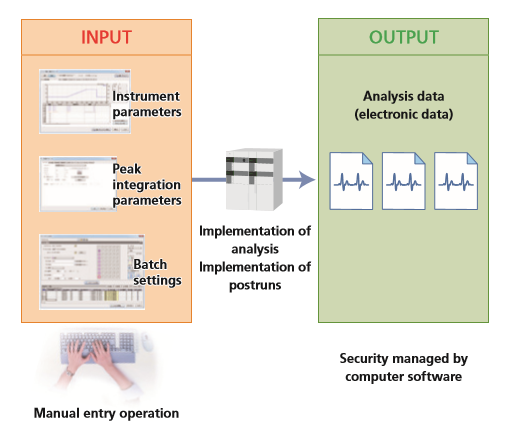 Topics covered in this technical note include:
Data Modifification
Actual Pharmaceutical Company Case
Form FDA 483
FDA Response
Categories and Remedies for Issues Raised by the FDA
Relationship Between Inputs and Outputs
Achieving Visibility for Computer Operations
LabSolutions DB/CS Report Set
View the on-demand webinar on 'Assuring Laboratory Data Integrity in a Time of Enhanced Regulatory Oversight' by David Stokes (Principal Consultant and Director, Convalido Consulting Ltd, Newcastle-Upon-Tyne, UK) and be to download the technical note.