Dr. Emanuela Gionfriddo, Assistant Professor at the University of Toledo in Ohio, USA explains how she has been focusing on developing analytical tools that can detect and quantify harmful substances, such as PFAS.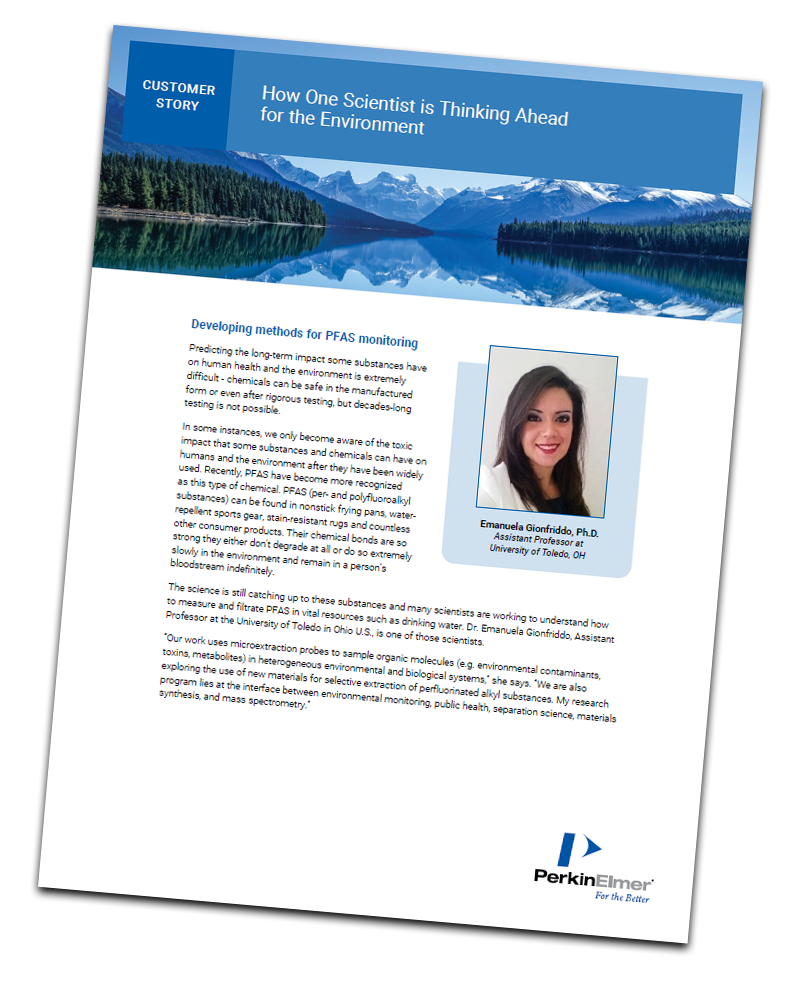 Predicting the long-term impact some substances have on human health and the environment is extremely difficult - chemicals can be safe in the manufactured form or even after rigorous testing, but decades-long testing is not possible.
In some instances, we only become aware of the toxic impact that some substances and chemicals can have on humans and the environment after they have been widely used. Recently, PFAS have become more recognized as this type of chemical. PFAS (per- and polyfluoroalkyl substances) can be found in nonstick frying pans, water-repellent sports gear, stain-resistant rugs and countless other consumer products. Their chemical bonds are so
strong they either don't degrade at all or do so extremely slowly in the environment and remain in a person's bloodstream indefinitely.
The science is still catching up to these substances and many scientists are working to understand how
to measure and filtrate PFAS in vital resources such as drinking water. Dr. Emanuela Gionfriddo, Assistant
Professor at the University of Toledo in Ohio, USA, is one of those scientists.
Her work uses microextraction probes to sample organic molecules (e.g. environmental contaminants,
toxins, metabolites) in heterogeneous environmental and biological systems. She is also
exploring the use of new materials for selective extraction of perfluorinated alkyl substances. Her research
programme lies at the interface between environmental monitoring, public health, separation science, materials synthesis, and mass spectrometry.
Read the full article by clicking below.