A new global survey shows that lab managers seek credible third-party certification to prioritize instruments that align with their sustainability goals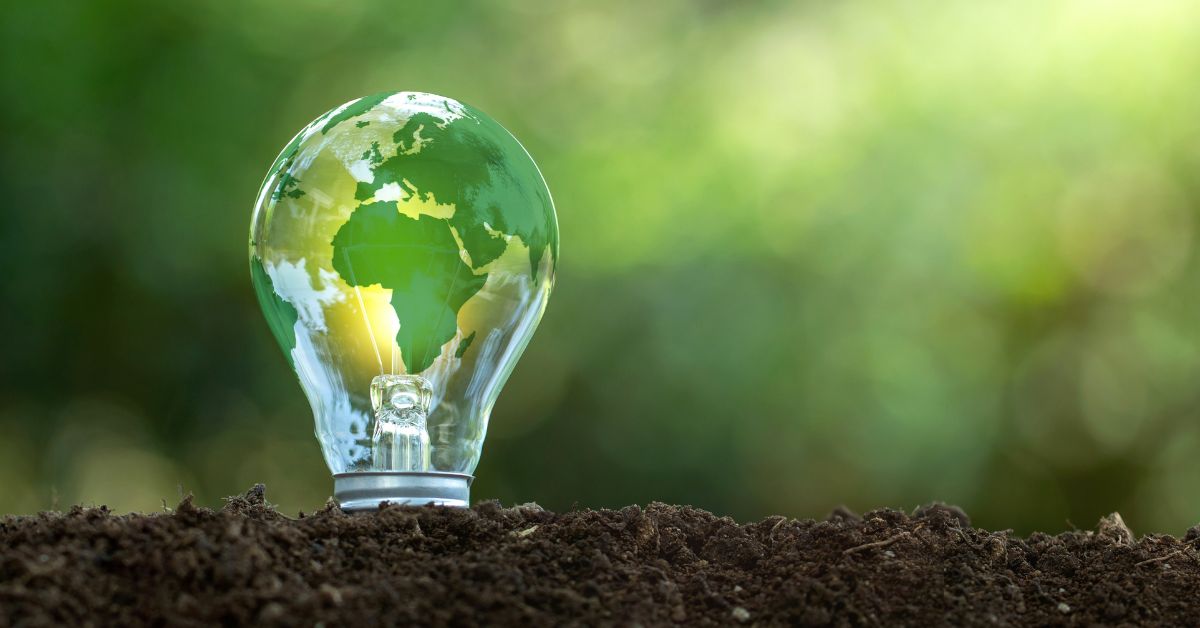 More than 80% of analytical laboratories worldwide are implementing sustainability measures, according to a sustainability survey released by Agilent Technologies. However, the report also suggests that vendors looking to support labs in their sustainability efforts need full transparency, as a quarter of surveyed labs harbor doubts about 'green' claims provided by brands.
The survey consisted of 100 qualitative phone interviews followed by 500 online interviews with senior lab personnel in Asia, Europe, the United Kingdom, and the United States. Questions centered around the practical impacts of sustainability, and what steps respondents were taking to reduce the environmental impact of their lab. Participants were evenly split between pharmaceutical-focused industries and analytical testing labs in fields such as energy, food, and forensics.
Two prominent trends emerge from the data regarding lab sustainability practices. One is the prevalence of concerted efforts to minimize costs through approaches such as reducing energy and water consumption (68%), re-using lab consumables (19%), and improving efficiency (27%). Concurrently, a strong emphasis was placed on optimizing health and safety within laboratory settings, with lab managers actively seeking to minimize hazardous waste (60%) and mitigate carbon and greenhouse gas emissions (72%).
Despite the intentions and efforts of respondents, the new survey also reveals significant hurdles in the pursuit of sustainability. Notably, 60% of labs do not incorporate instrumentation data to measure their sustainability progress, and only about half of those tracking relevant metrics expressed satisfaction with meeting their goals.
As a fundamental component of every analytical laboratory, survey respondents naturally turned to instrument vendors for assistance in emissions reduction, a trend followed by 85% of participants. In this context, Agilent (76%) and Thermo Fisher Scientific (75%) emerged as recognized leaders in environmental responsibility. However, only a modest majority of labs (61%) utilize vendor-supplied data for their sustainability initiatives. Equally noteworthy are the 24% of respondents that perceive vendors as doing a less-than ideal job in supporting a company's environmental goals.
Truth in labeling
"The science industry can lead the world on environmental sustainability, but it must start with its own footprint," says James Connelly, chief executive officer of My Green Lab, a nonprofit organization based out of San Diego that offers sustainability certification and education. To date his organization has certified over 2,000 labs from 45 countries and organizations, and My Green Lab Certification has been selected as a key progress indicator for the UN Climate Change's 2030 Breakthroughs Race to Zero campaign.
My Green Lab recently partnered with Agilent to tackle the demand for dependable, third-party information concerning the environmental impact of analytical instrument products. The resulting Accountability, Consistency, and Transparency (ACT) labelling system offers customers a ranked scale (one to ten) in four sustainability categories — manufacturing, user impact, end of life, and innovation — where lower scores represent minimized environmental impact factors. After completing an audit, the ACT label is published in the My Green Lab ACT Database and on the instrument's webpage.
"The ACT label process is significant as a third-party verification of the sustainable impact of an audited analytical instrument, its manufacture, operations, and end of life," says Neil Rees, head of ESG Programs at Agilent. "ACT labels can be interpreted much like a nutrition label—an 'econutrition' label for lab products."
Mandate for change
Another way instrument manufacturers are responding to sustainability demands is through software tools that track consumable use, identify over or under-utilized instruments for improved workload balancing, and automate data capturing.
"The fundamental idea for discussing sustainability and built-in instrument intelligence together is that a lab running at maximum efficiency is a more sustainable one," adds Rees. "Data intelligence systems with real-time sensing technology and interconnectivity can provide better visibility into overall lab operations."
Although the survey showed that only 10% of labs currently rely on external consultants to validate their sustainability initiatives, Connelly sees first-hand the potential opportunities to seek new alliances between vendors and consumers.
"Consumers and procurement teams have a strong preference for independent third-party standards," notes Connelly. "We now have over 3,000 ACT labels from 27 manufacturers, but we are still only scratching the surface. As the number of products grows, scientists and purchasers can begin turning preference for ACT labels into baseline purchase requirements."