This webinar takes a look at the contents of the long awaited GAMP®5 Version 2 release to examine what has truly changed since the Version 1 release, with special focus on what might impact regulated laboratories in the pharma, biopharma, and biotech industries.
Format: On-demand
By viewing this presentation you will:
Understand which sections of GAMP®5 Version 2 have been updated since Version 1.

Understand which updated sections may have an impact on your current business processes.

Understand the trends of the industry regarding the evolution of compliance activities related to evolving technologies and business practices.
Who should view it:
Lab Managers

Lab SMEs

Validation Engineers

IT Professionals engaged in Validation/regulated activities

QA professionals

Senior Lab Management
The Presenter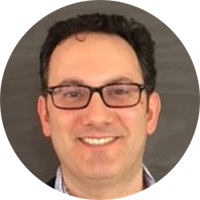 Michael Korbel
Global Sr. Product Manager, Agilent Technologies, Inc.
Michael has 25 years of experience in regulated environments in the Pharmaceutical and Bio-Tech industries. Half of Michael's career has been spent on the customer side of the industry in both IT and Laboratory positions; supporting, qualifying, and validating regulated computerized systems and instruments. The other half has been spent providing consultative compliance services from the vendor side of the industry. His experience includes validating laboratory informatics systems, as well as instrument qualification, preventive maintenance, and relocation services.
Michael has held various IT and Lab positions at MannKind Corporation and Purdue Pharma, as well as consulted for Pfizer, JnJ, TEVA, and Merck. Michael has also held various positions at Waters Corporation, PerkinElmer OneSource, and Agilent Technologies. He currently serves as the Senior Product Manager of Compliance Consulting services on the global Marketing team at Agilent Technologies. Michael holds a B.S. in Biology, with minors in Chemistry and Environmental Science.

Sponsor: