Separation Science, in collaboration with Agilent, offers the 'Advances in Mass Spectrometry Instrument Intelligence' eBook. Download it and learn how to develop LC/MS methods faster, ensure confidence in results and maximize uptime.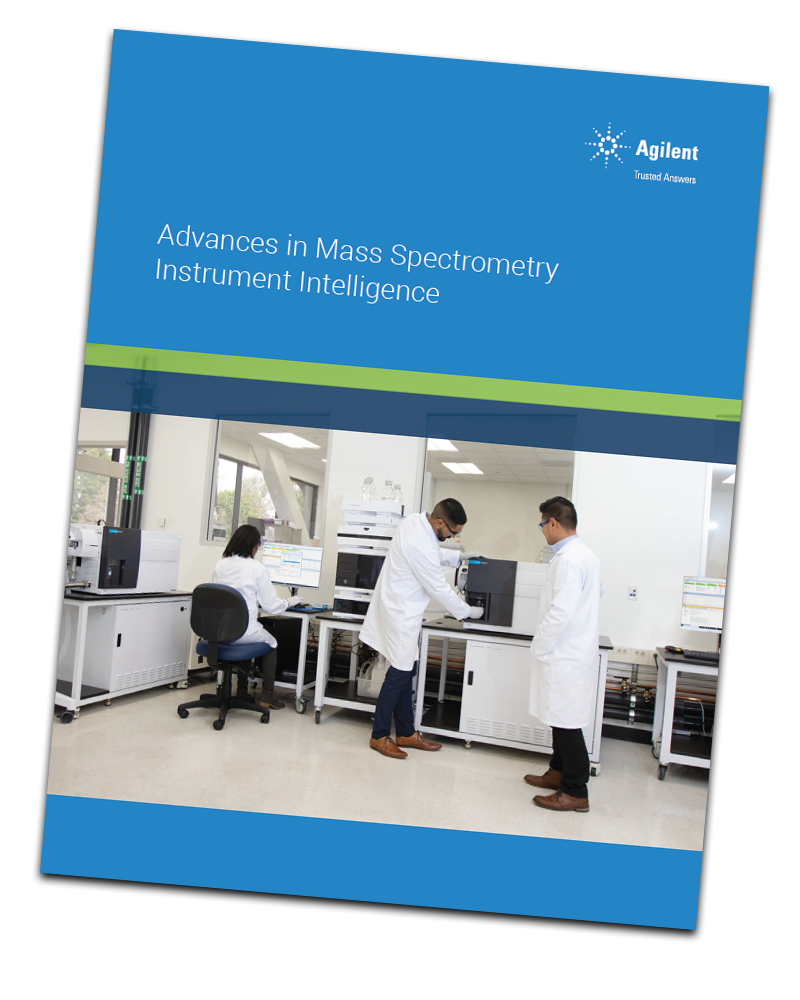 With the global trend towards more self‑aware, intelligent tools deisgned to make life easier, the field of liquid chromatography/mass spectrometry is no different.
This eBook demonstrates how, with advances in instrument intelligence, the move to automate difficult and challenging tasks is making mass spectrometry more accessible. It comprises a collection of articles outlining the next evolution of Agilent's LC/MS instrument portfolio. You will learn how to develop methods faster, ensure confidence in results and maximize uptime.
What's included?
In the eBook articles include:-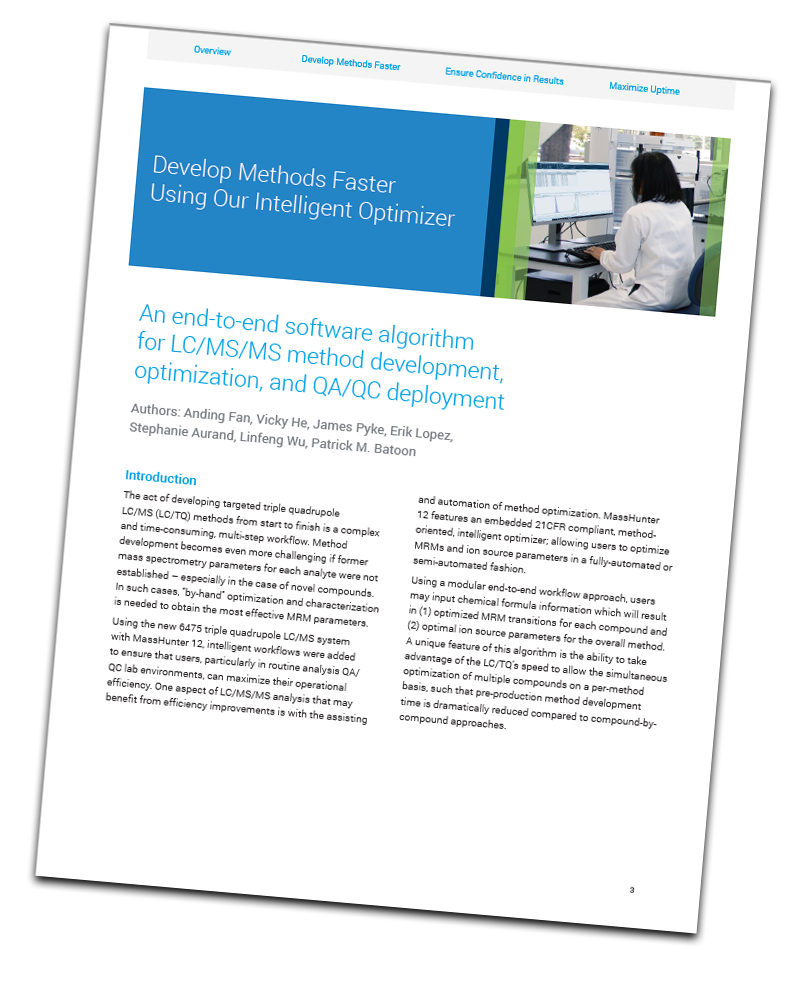 Develop Methods Faster Using Our Intelligent Optimizer
An end-to-end software algorithm for LC/MS/MS method development, optimization and QA/QC deployment.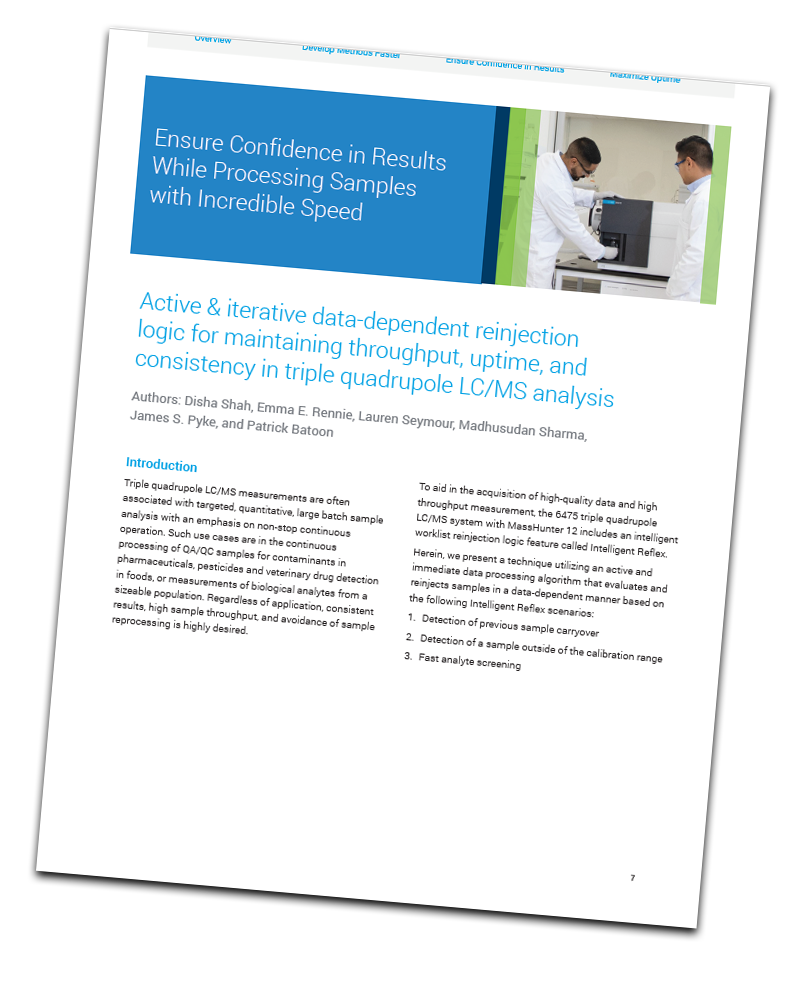 Ensure Confidence in Results While Processing Samples with Incredible Speed
Active and iterative data-dependent reinjection logic for maintaining throughput, uptime, and consistency in triple quadrupole LC/MS analysis.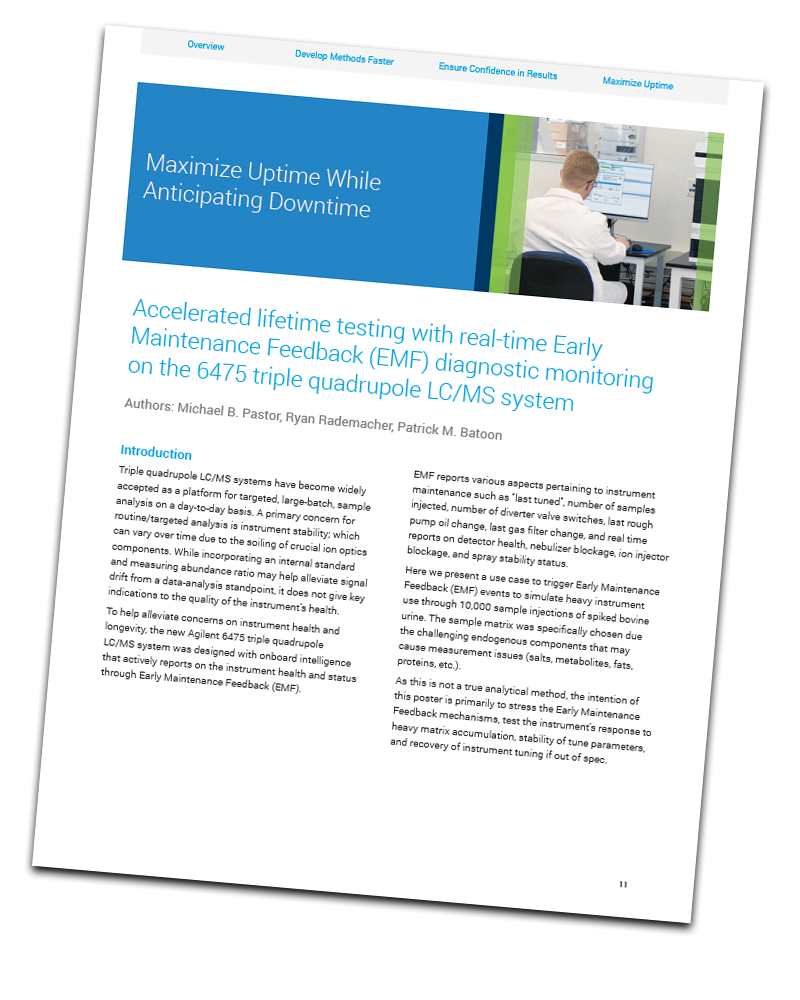 Maximize Uptime While Anticipating Downtime
Accelerated lifetime testing with realtime Early Maintenance Feedback (EMF) diagnostic monitoring on the 6475 triple quadrupole LC/MS system.
PLUS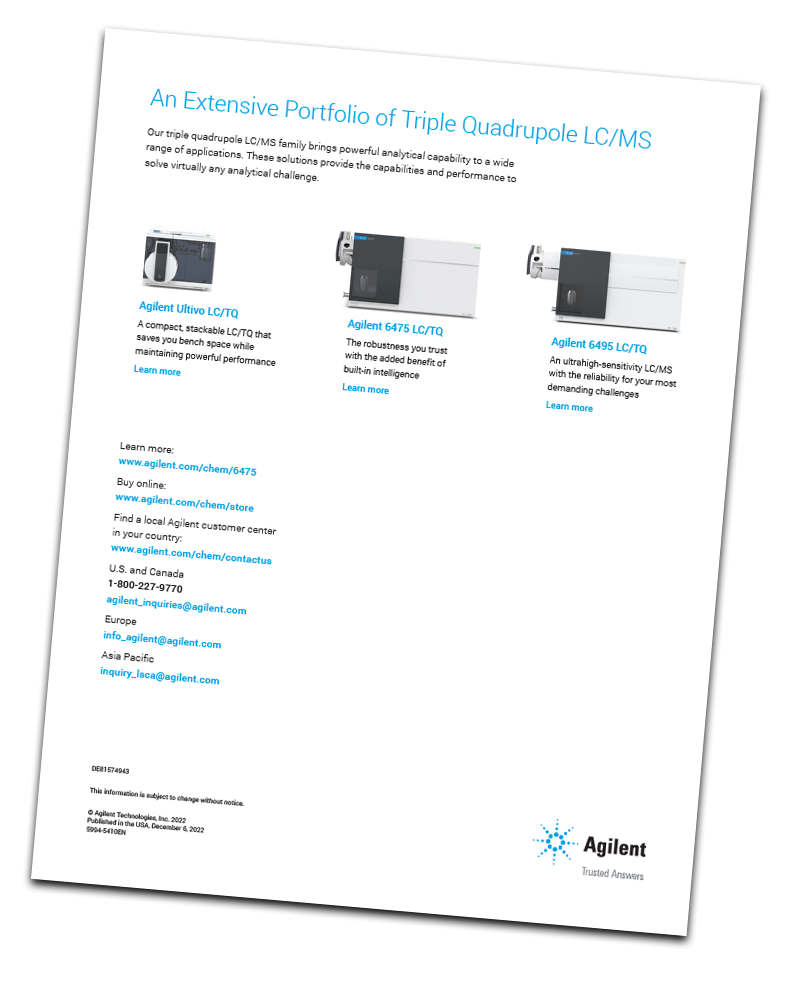 Triple Quadrupole LC/MS Instrument Portfolio
An overview of the triple quadrupole LC/MS family is provided with links to further instrument details demonstrating their powerful analytical capability to a wide range of applications.
Discover how advances in instrument intelligence can help to increase instrument uptime, streamline workflows, save time with immediate validated results and reduce cost-of-ownership.
Learn about the new 6475 triple quadrupole LC/MS that includes easy-to-use, yet sophisticated onboard intelligence for routine analysis.
Improve analytical performance and lab productivity, providing peace of mind for day-to-day operation.
If you have a colleague that would be interested in the subject of this eBook, please forward it to them.
Sponsor: